THINstem is solving bike storage globally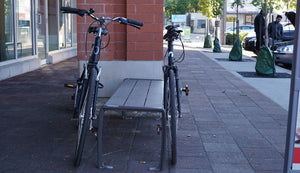 Don't let the size of your bike slow you down. With a simple twist of the handlebar, Revelo THINstem has been making cyclists around the world much happier by better fitting their bikes into their lifestyles and allowing them to ride more often!  THINstem is the perfect solution for fitting e-bikes at work and home, road bikes in hallways, hybrid bikes in campus dorms, and commuter bikes in garages, vans and most places in the home. Here are some examples of THINstems in the wild!
Larry, Australia 
Patrick, Montreal Canada
Rachel, Toronto Canada
Bob, Seattle USA
 Natasha, Toronto Canada
Mark, Waterloo Canada
Leave a comment
Comments will be approved before showing up.
Liquid error (layout/theme line 283): Could not find asset snippets/spurit_uev-theme-snippet.liquid