Five startups to watch in 2014 - Henry Chong Revelo Electric Bike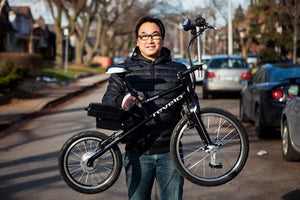 This has been an exciting year for Toronto's startup ecosystem. 2013 saw it continue to take significant strides towards maturation. Perhaps the most encouraging development was the continued growth of the city's university-based accelerators. One of the startups featured in this list, Revelo Bikes, was nurtured at the Ontario College of Art and Design's Imagination Catalyst, and it's exciting to consider what other startups will come out of those programs in the coming years.
Leave a comment
Comments will be approved before showing up.
Liquid error (layout/theme line 283): Could not find asset snippets/spurit_uev-theme-snippet.liquid