Success Story: Revelo Electric Bike, Canadian Innovation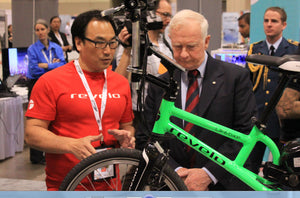 Despite the popularity of battery-powered electric bikes doubling in North America in recent years, uptake in urban centres has been slow. Current e-bike models are heavy, unattractive, not portable enough and difficult to charge, store and maintain. Consumer awareness of e-bikes as a viable green transportation alternative to increasing costs of gas, parking and congestion is low.

Toronto-based start-up Revelo Electric is changing all that. Read the Full Article here.
Leave a comment
Comments will be approved before showing up.
Liquid error (layout/theme line 283): Could not find asset snippets/spurit_uev-theme-snippet.liquid